Oceania Cruises - Savouring Peru
It was a cool, clear, sunny morning and the sun's rays were at the perfect angles, making the temples and stonework glow. My husband and I had just hiked up to the perfect location to take in the wonder that is
Machu Picchu
. My favorite and most cherished travel memory of all time has most certainly been this: experiencing
Peru
, and specifically visiting Machu Picchu.
Chasing A Travel Dream
Since my very first job at a travel agency as a teen, I would look at a large poster on the storefront's wall of this Incan citadel, high in the Andes Mountains and say to myself, "I have to go there one day." I finally had the opportunity a few years ago and I must say, words cannot describe the sense of awe I felt when we arrived to the perfect spot to simply take it all in. I stayed there, taking in the incredible views of Machu Picchu as long as my tour allowed – I just didn't want to turn away.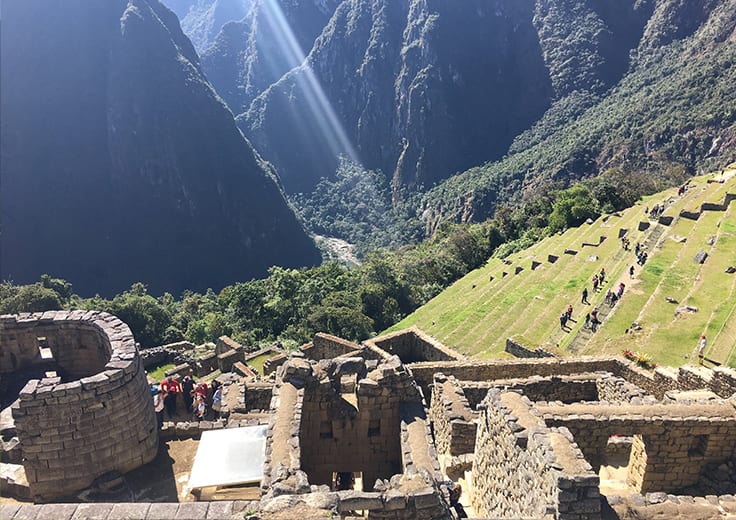 During our visit, our tour guide explained its history in depth including the major role the sun played in its development. What amazed me most was the amount of work it must have taken to construct a citadel of this scope during that era – it's incredible. Archaeological studies estimate that Machu Picchu was built during the 15th century and stones must have been rolled uphill by hand. Stone masonry was a specialty of Inca architecture, which can be seen throughout the region. I was so impressed that I would love to visit again and see other surrounding sites.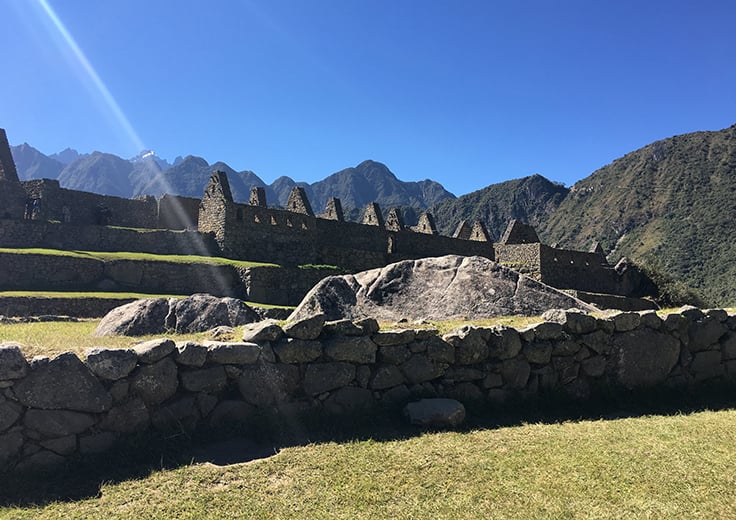 Culinary Trails
Before visiting Machu Picchu, we were able to experience Lima and Cusco and it was so delightful. As a seafood lover, this was complete culinary bliss for me. Their cuisine has been celebrated among the best in the world and indeed it was amazing. My husband and our travel friends frequented local restaurants that served fresh ceviche, octopus, their famed lomo saltado, and pisco sour drinks. I would go back just for the food, let alone everything else Peru has to offer.
Back on board, there were so many excellent dishes from breakfast to dinner and dessert. But I can truly say I had the tastiest lobster dish ever in
The Grand Dining Room
. The texture was just perfect and it was cooked in a coconut curry sauce which was just delicious! And I tried escargot for the first time – simply amazing!
Cusco: Heritage Rich & Soaring Views
The city of Cusco was such a distinct, charming town with history and colonial architecture around every corner of its cobblestone streets. As we walked from place to place during our free time, it was interesting to see local Indigenous women wearing traditional Andean clothing and shawls dating back to the pre-conquest Peru era.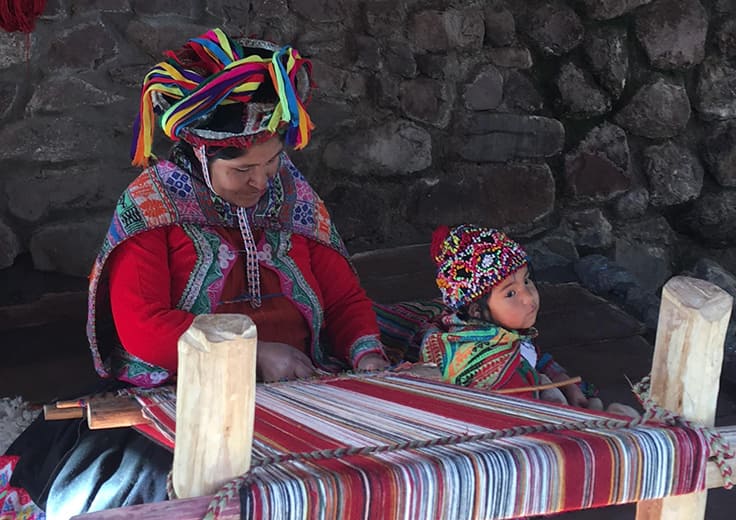 The city's altitude is over 11,000 feet, which is higher in elevation than Machu Picchu. We enjoyed the city's spectacular views from many points around town, visited an oxygen bar and acclimated before the next day's train ride to Machu Picchu's base town of Aguas Calientes.
Interested in visiting Machu Picchu while cruising with Oceania?
Check out Oceania's Canadian Resident special and get 10% off for a limited time.
by Ian Elliott on 10/08/2020 in River or Ocean Cruises
Sue Lamb
Sign Up Today!
Sign up for our newsletter to learn about the latest product news and deals. Also receive exclusive offers, contest details and giveaways.